THE BEST STONE PRODUCTS FROM M-STONE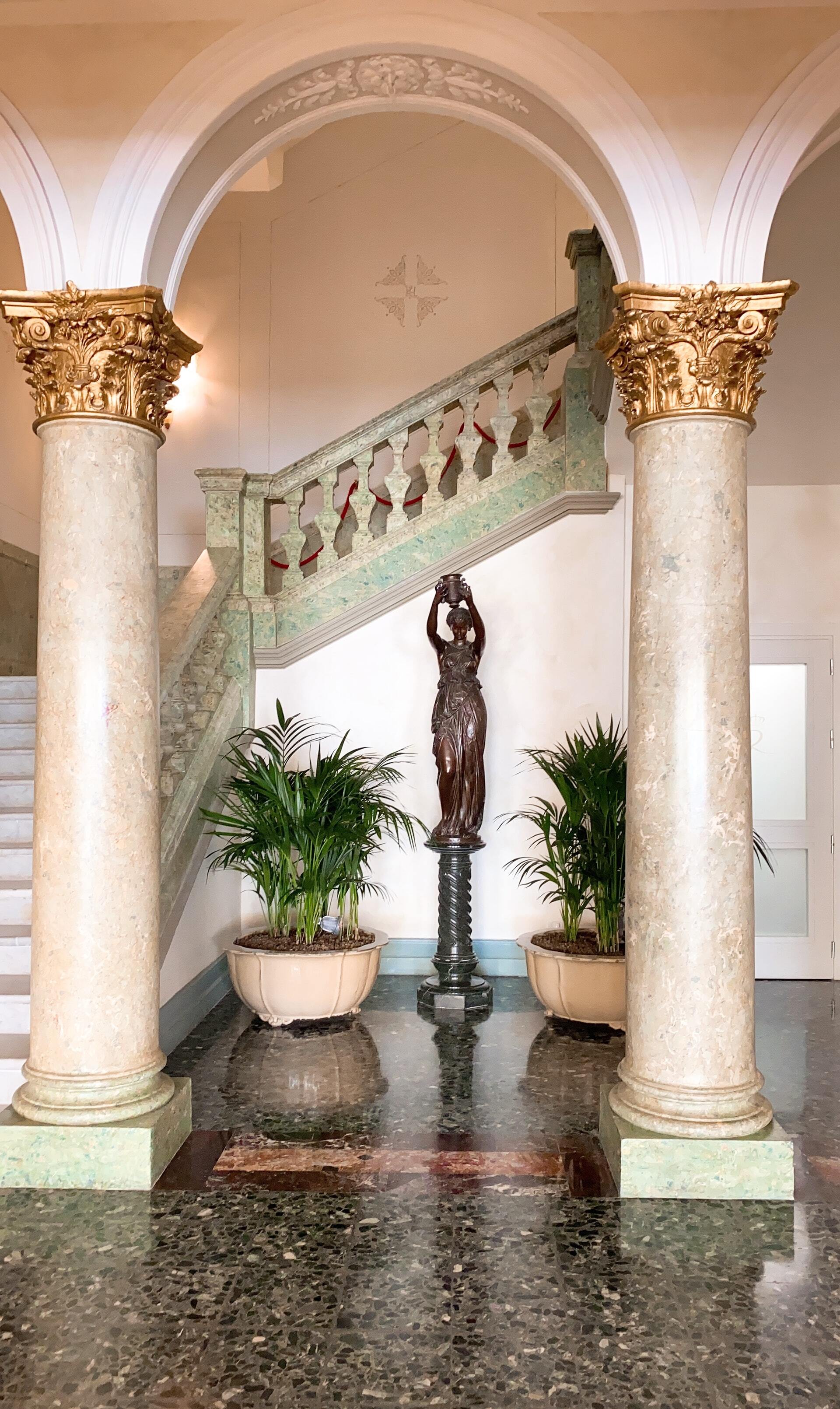 Granite and marble columns have always emphasized the grandeur and elegance of the building. Carrying a serious functional load, stone columns were used in the construction of temples, palaces and other significant structures. Today, stone columns are used as a decorative element to decorate the facades of buildings and the interior space.
Marble columns are one of the most expensive types of products. They are used not only in large objects, but also in apartments and mansions. These products are able to make the building monumental and at the same time make the building elegant. Inside buildings, this is more of a decorative element, however, they always carry functionality. Columns can be round and square, solid and prefabricated, full-bodied and in the form of a shell, twisted and straight, with flutes and smooth. Photos of the columns presented on this page give an idea of the variety of their types and styles. Columns made of natural stone perform many functions: they serve as decoration of arched openings, entrance groups,
are used for conditional zoning of space, work as a support (for a roof), a stand (for a sculpture or vase) or support (for another decorative element).
Often, the column acts as a support for a design solution in combination with a fireplace and other interior elements. For facades of buildings, entrances, terraces, gazebos, and other small architectural forms, they are used exclusively as a decorative element.
Many customers are concerned about the price of marble columns. Solid products that are cut from a large block of stone have a high cost, which is also added to the cost of transportation to the place of production, processing, transportation to the customer and installation. In general, it is very expensive, however, there are ways to reduce the cost and get the product at a very reasonable price.

There are several technologies for the production of columns made of marble and granite, but the most expensive and reliable are solid columns. They are cut from a large block of stone, processed and delivered to the customer.
Full cycle
From processing to installation, we control the entire process.
Professional equipment
We only work with professional equipment.
Qualified specialists
All the staff received professional training in European countries..
Large portfolio
The portfolio section can evaluate our work.Our work speaks for itself.
Deadlines
All work will be carried out clearly within the time agreed with the customer.
The most complex projects
We will perform installation or restoration of any complexity from any material.