M-STONE BEST GRANITE PRODUCTS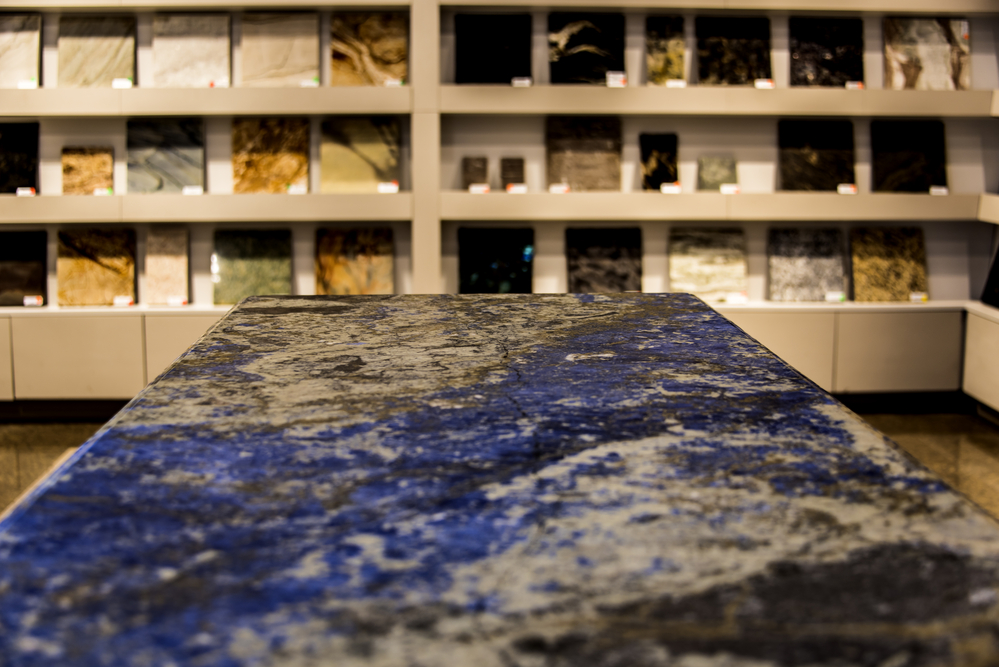 M-STONE company specializes in a wide range of services for installation, polishing, restoration and processing of natural stone products. Reliability of the quality of the materials offered, work with advanced and effective technologies, high qualification and professionalism of specialists, individual approach to the wishes of our customers.
We offer each customer the best features on a case-by-case basis. The order volume, complexity of stone processing, preferences in the implementation of design ideas are taken into account. Find out how to make your purchase more economical and get a luxurious decor just by calling us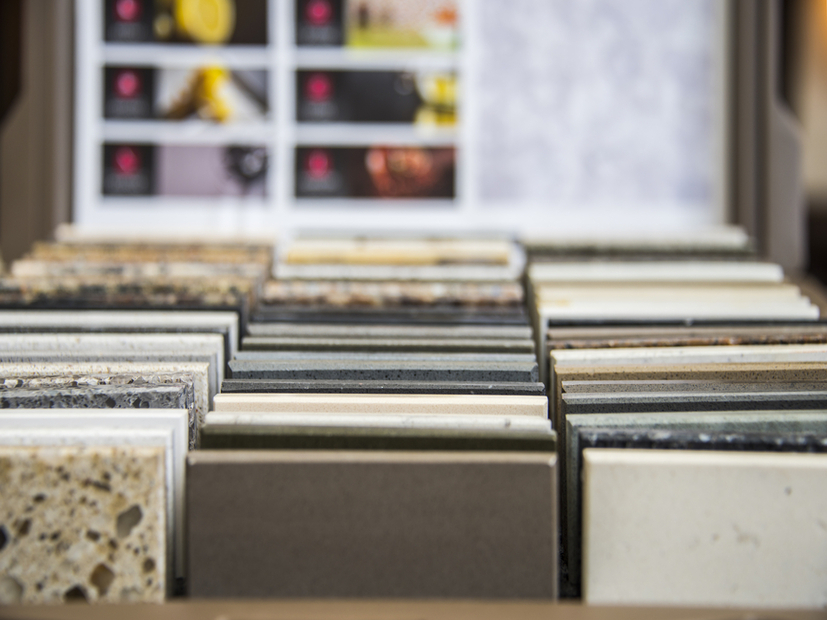 Modular granite slabs
The type and type of stone for modular facing slabs is selected depending on the purpose and operating conditions. The scope of application is quite wide. In the exterior cladding of walls, plinths, floors, and their fragments, modular slabs are used in shopping centers and banks, institutes and libraries, cafes and restaurants, as well as other private and public spaces. The interiors dressed in natural stone are transformed, taking from granite –stately nobility.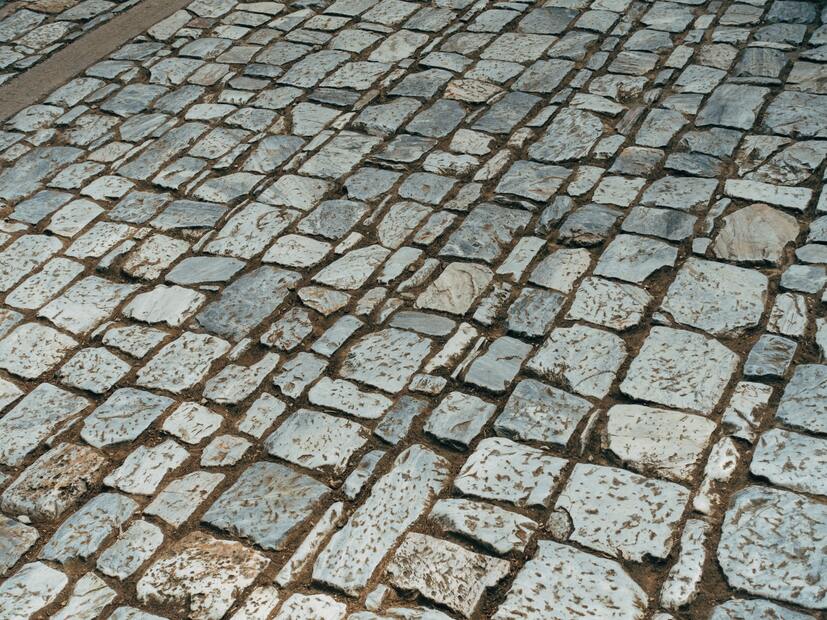 Granite paving stones
In some parts of different countries, amazing roads paved with stone have been preserved. They are more than three centuries old, but they continue to remain strong and retain their harsh beauty. The secret of these roads lies not only in the skill of the masons, but also in the material. Heat-treated granite paving stones have proven themselves as an incredibly strong and stable road surface. Today, it pleases pedestrians with its beauty, and modern technologies have made it even more reliable.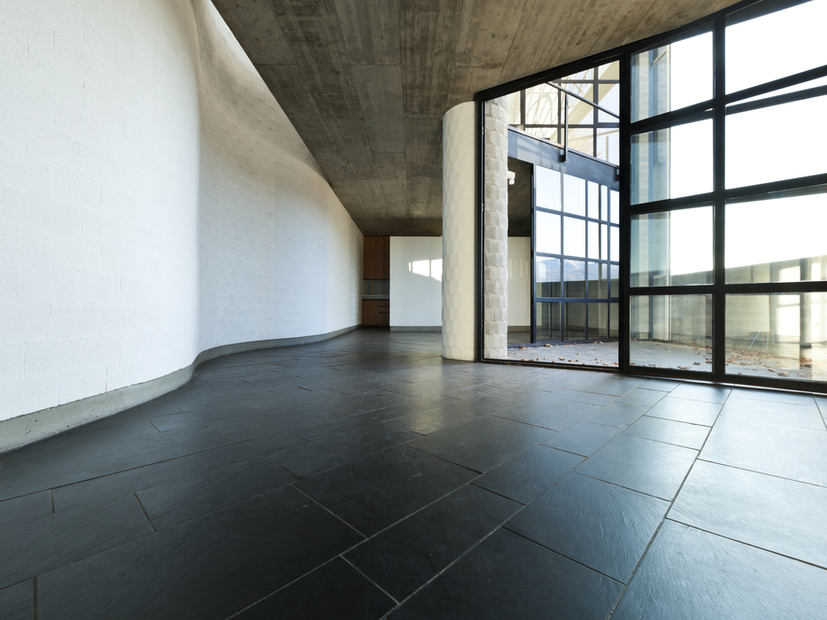 Granite floors
Natural stone floors are appropriate in any interior – whether it is the luxury of a palace setting or the laconic lines of minimalism. They are perfectly combined with materials such as wood, forged metal, decorative glass.
In the interiors of modern stylistic orientation, designers often use furniture and other elements made of polymer materials, which look very impressive against the background of slabs of natural granite or marble.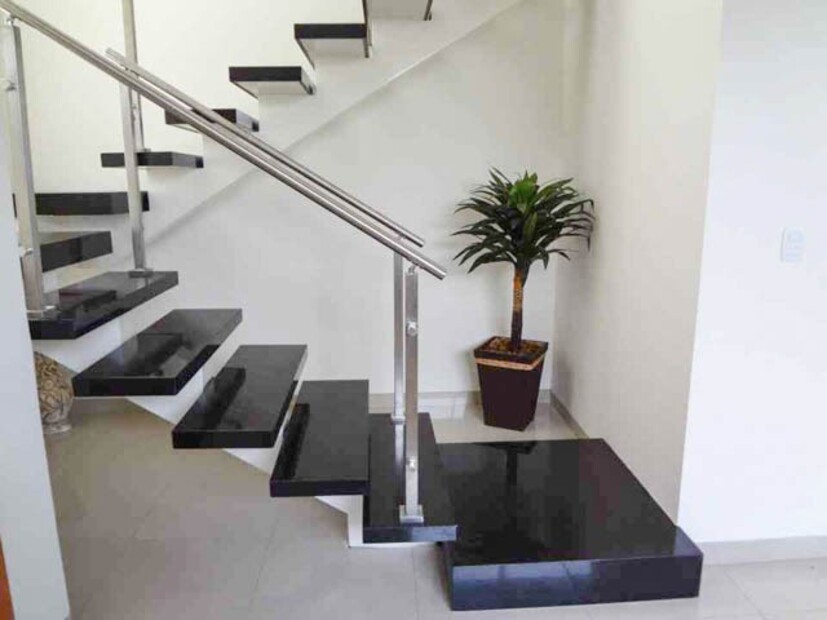 Granite stairs
Stairs made of granite are solid and overhead:

- solid granite steps are monolithic products that are already ready for installation. They are mainly used in places with large crowds of people, usually externally. Solid steps are more wear-resistant and durable.
- overhead steps made of granite are mounted on a ready - made frame in the form of a step - concrete, brick or metal-due to which their cost is significantly lower than solid ones. Overhead steps consist of a horizontal plate (tread) and a vertical plate. For outdoor installation, the tread is heat-treated, which prevents slipping, and the riser is polished, which gives the structure an elegant and solemn look.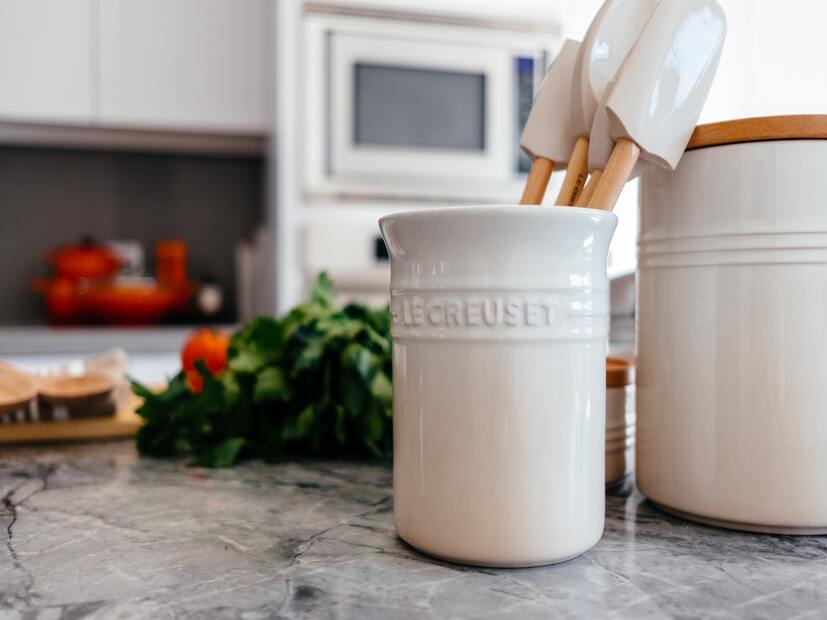 Granite countertops
When using natural granite, the countertop will never suffer from scratches or cuts, as well as bumps or other physical impacts. All these and other properties of granite allow it to be widely used for a variety of purposes, including for the manufacture of countertops. M-STONE offers the production of granite countertops for every taste. The granite countertop can be of any shape and any size you need. By choosing a granite countertop as a kitchen accessory, you can forget about the existence of cutting boards and coasters for hot food, because granite will successfully replace both.
As a rule, a granite countertop occupies the entire working area, but you can also order a dining table with a countertop made of the same granite.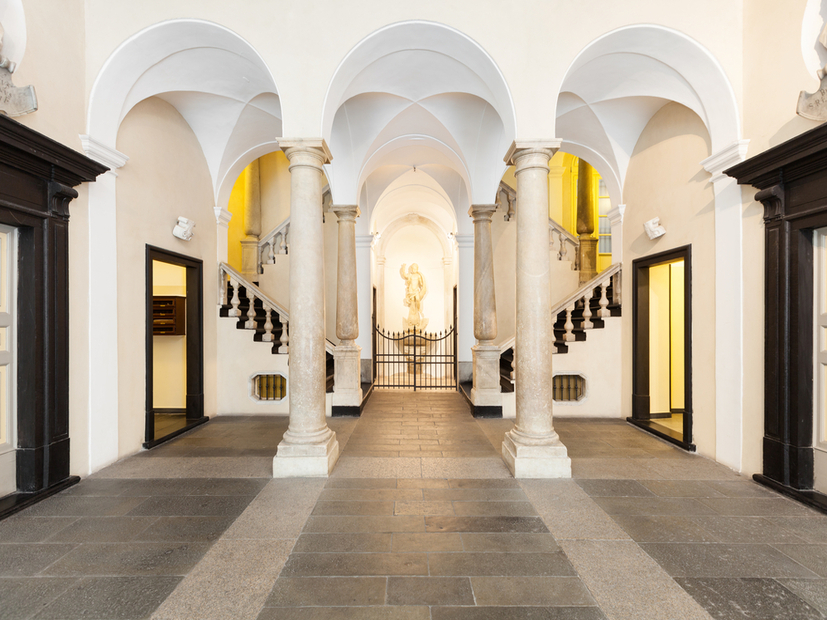 Columns made of natural stone
Granite and marble columns have always emphasized the grandeur and elegance of the building. Carrying a serious functional load, they were used in the construction of temples, palaces and other significant structures. Today, stone columns are used as a decorative element to decorate the facades of buildings and the interior space. The strength and durability of natural stone has been proven for centuries. The richness of the textures of the marble columns will emphasize the sophistication of the building and the refined taste of the owner. And the austerity and unwavering firmness of the granite columns will give status and seriousness
M-STONE offers high-quality services for the production of columns and pedestals made of natural stone-marble, granite, etc.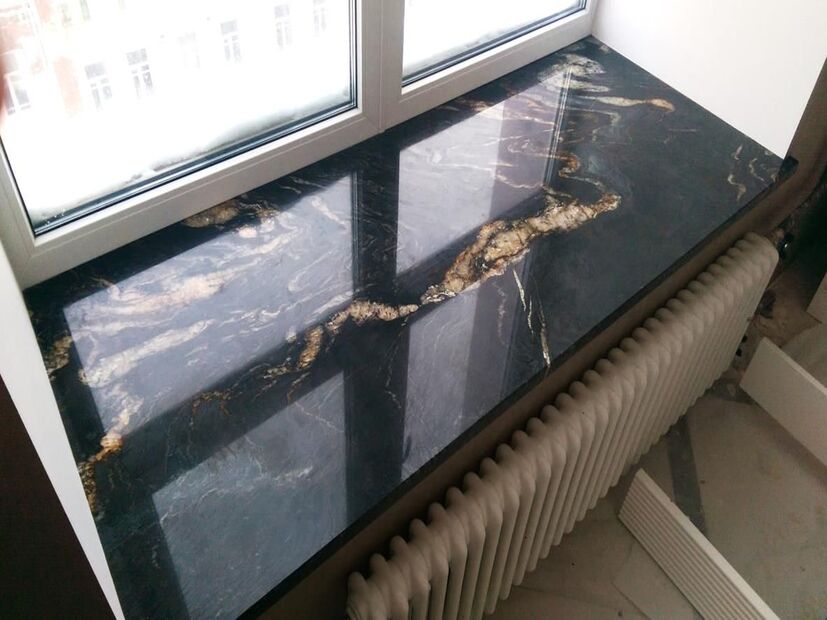 Granite window sills
The natural color palette of marble and granite is very diverse. Variations of the combination of different shades, textures and individual patterns of stone allow you to create a window sill made of granite or marble for every taste and fit it into any interior.
Granite window sills perfectly match the interior of offices, living rooms, libraries, dining rooms. Marble window sills can have more decorative elements, have a more "soft" design, so they will perfectly fit into bathrooms, bedrooms, and children's rooms.
Our company works with natural stone both from its own quarry (which allows us to offer the most favorable prices for it), and imported origin.
All materials have radiation safety certificates!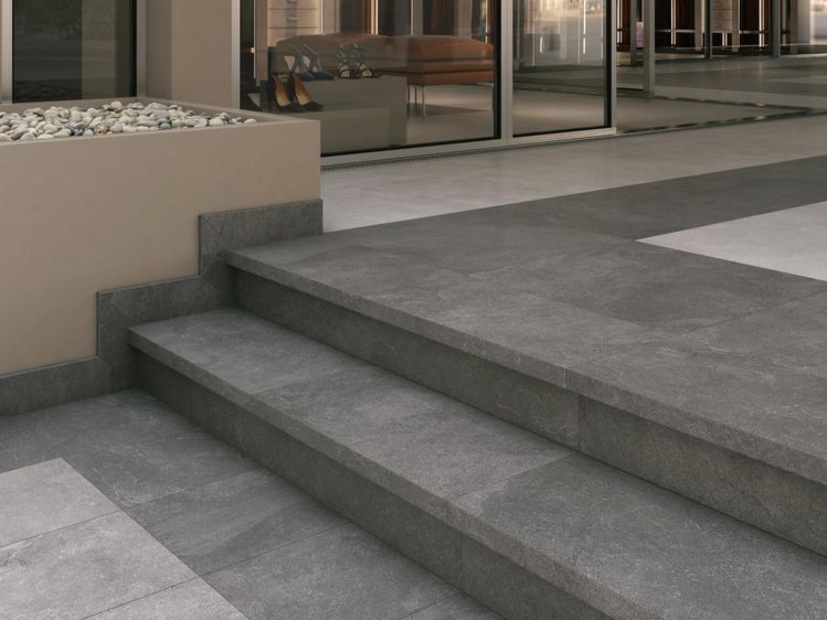 Granite steps
Granite steps are both aesthetic and practical. Due to the natural characteristics of natural stone, the service life of such products, with proper processing and installation, is practically unlimited. The ability to produce steps of the required size, selecting the necessary color scheme that is in harmony with the interior, makes granite an unsurpassed decorative and building material.
For internal installation, stone steps are usually polished, which gives them a shine and reveals a unique textural pattern of the stone. Steps with a polished surface look luxurious and expensive. However, this treatment is undesirable when installed outside of enclosed spaces, as polishing makes the product slippery and traumatic.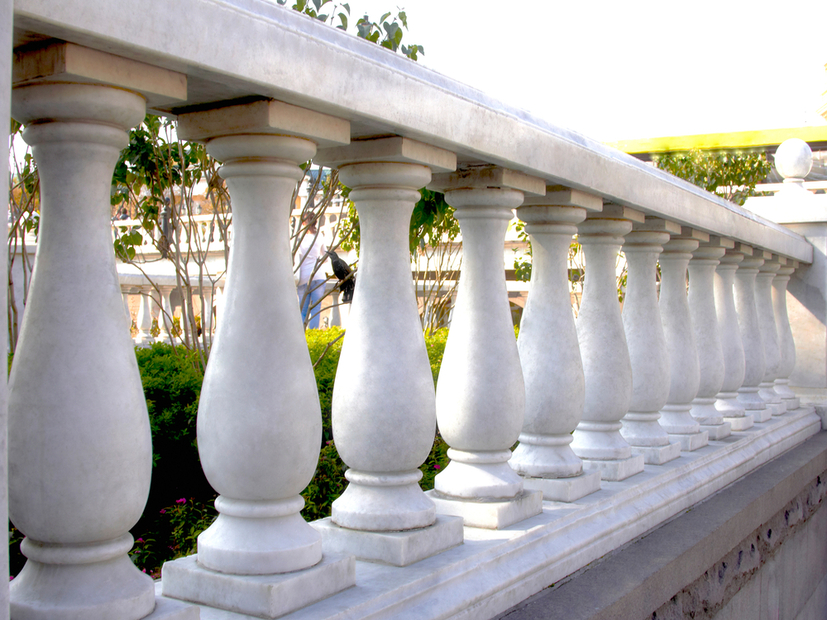 Granite balusters
Stone balusters are common in architecture and landscape design due to the spectacular appearance and reliability that they give to the entire structure. Advantages and features of the composition with such details: - high strength, thanks to which the details serve for decades, without being destroyed by climatic influences; - structural convenience - when developing the element, the need for its reliable installation and connection to the base and top of the fence is taken into account; - spectacular appearance - when ordering, you can choose from several types of stone, while granite is characterized by a large number of shades, gabbro-pronounced structure, and marble gives the building a terrace an aristocratic look.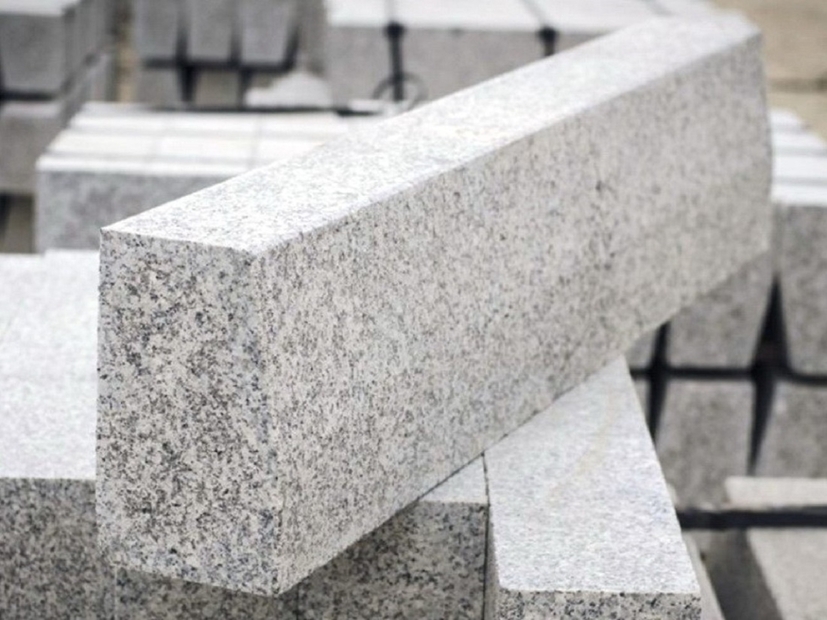 Granite curbs
The curb stone offered by M-STONE is one of the most affordable and practical elements that allow you to separate the roadway or alley from the curb. Such a reliable delimiter is different:
- Strength and durability.
- Easy installation.
- Excellent weather resistance.
- Attractive appearance.

The company M-STONE is able to produce and install granite curbs of any shape and size, both standard and according to customer drawings in a timely manner. For wholesale buyers and regular customers, favorable and favorable conditions for further cooperation, bonuses in the form of discounts and loyal pricing policy are provided.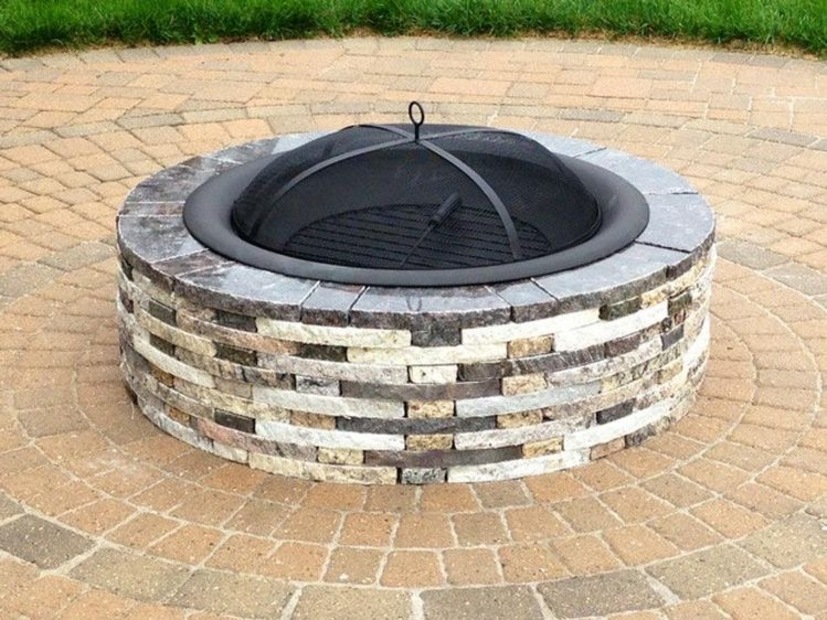 Granite fireplaces and garden stoves
Fireplaces symbolize the hearth, comfort. They are made of various materials, but the most reliable are marble and granite. M-STONE company offers services for the construction of fireplaces made of natural stone for houses, apartments, offices, restaurants. We carry out orders of any complexity.

Few owners of country houses or dacha plots can deny themselves the pleasure of organizing a family picnic in the fresh air. Thoughts about food cooked on the fire cause an appetite and pleasant associations with high-quality leisure. The house territory can become not only a place of a temporary hearth, but a full-fledged kitchen, a garden fireplace will allow you to prepare delicious dishes at any time of the year, enjoying the functionality and aesthetics of a convenient oven.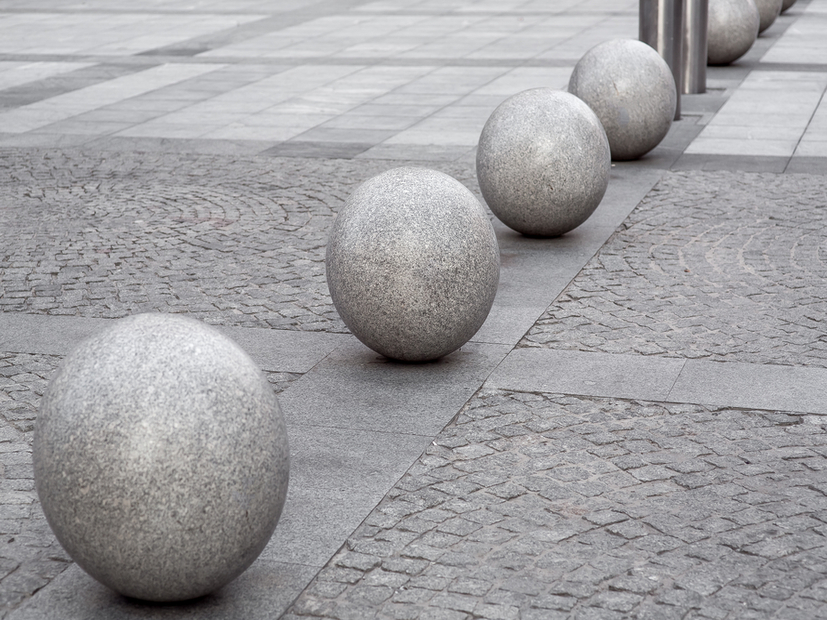 Fences and decor made of granite
The task of the stone ball is in most cases decorative. Granite and marble balls adorn curbstones, small architectural forms, fountains and streets. Their expressiveness should be maximum. Therefore, the most expressive types of stone are selected for granite balls. And during production, they reveal its natural pattern. Granite balls are more conducive to revealing its texture. On a smooth, polished surface, the natural pattern will appear in all its glory. And the monumental weight and size will make the granite ball an extremely effective element of the composition. Making a perfect granite ball is not easy. Nevertheless, armed with modern technology, M-STONE produces stone balls of all sizes and offers to buy them at a low price.
Full cycle
From processing to installation, we control the entire process.
Professional equipment
We only work with professional equipment.
Qualified specialists
All the staff received professional training in European countries..
Large portfolio
The portfolio section can evaluate our work.Our work speaks for itself.
Deadlines
All work will be carried out clearly within the time agreed with the customer.
The most complex projects
We will perform installation or restoration of any complexity from any material.